Baby Bamboo-- YeeHaw Rompers
This YeeHaw romper is designed with your baby in mind! These are made from Bamboo which are gentle on skin, hypo-allergenic, eco friendly, offer UV protection, moisture wicking and temperature regulating, plus they come in these trendy and never before seen patterns! Too cute not to put your babe to bed in them knowing they're in the softest material on the market. They come in two colors-- Lavender/ Multi color and Mint and Brown.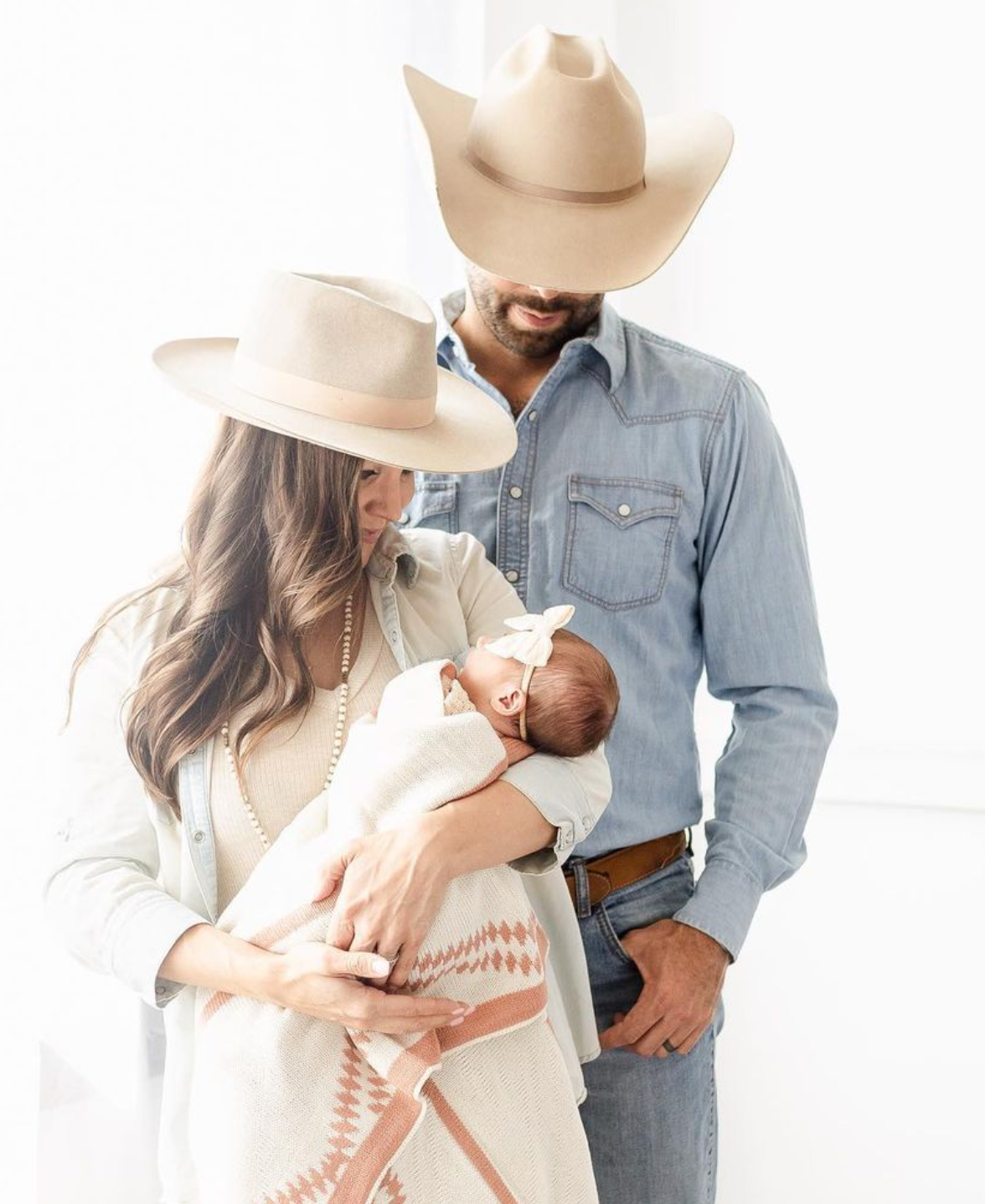 About Western Grande: We are a Texas based company created by founder Kaci Scott. Kaci's vision is to bring back the simplicity and neutrality of the Western way of life through her products. Her minimalist style fits in any home, whether it be a farm or ranch house, an apartment in the city, or a boho home. The designs enhance a room's existing decor without overpowering it.
About Us: From City Life to Ranch Wife -- Three years ago, Kaci married a 5th generation rancher and moved to his family farm and ranch where they live today. When Kaci left the city, she left her job in insurance and began her new life on the ranch. While decorating their home, she found the majority of western decor consisted of busy patterns and bright colors, which didn't appeal to her sense of style. It was through her search for a fresh and modern western aesthetic that Western Grande was born.